Commercial Cleaning Services Westchester County NY


White Plains Cleaning Service provides Commercial Cleaning Contractor Services to Building Owners in all of the New York Metro area including White Plains NY, Yonkers, Mount Vernon and all surrounding areas.

Each commercial cleaning job requires specialized skills. Restaurant cleaning is not the same as hospital cleaning or auto dealership cleaning. White Plains Cleaning Service offers each of our clients a customized cleaning service that fits their appearance and sanitation requirements.

Commercial Cleaning Services Buildings / Offices / Facilities
Commercial Carpet Cleaning
Furniture Cleaning
Driveway Cleaning / Parking
Concrete Cleaning
Sidewalk Cleaning
Steam Cleaning
Commercial Tile Cleaning
Dusting / Mopping / Vacuuming
Blind Cleaning and Maintenance
Rest Room Cleaning
Complete Janitorial Cleaning Service
Emergency Cleaning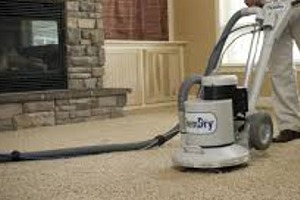 We understand that presenting a clean and safe environment is paramount to attracting and keeping business clients, top quality employees and building tennants. WPCS has been providing top quality janitorial services and light maintenance to the retail, food service and institutional sectors in the Westchester County area for over 25 years. The professional cleaning services that we provide create attractive and safe buildings for the employees, residents and clients that work, live and visit your building.


Buildings / Offices / Facilities Cleaning
Day Care Centers
Auto Dealer Cleaning
Restaurant Cleaning
Medical Office Cleaning
Retail Store Cleaning
Office Cleaning
Store Cleaning
Professional Buildings
Apartment Complexes
Law Offices
Municipal Buildings
Rehabilitation Facilities
High Quality Professional Cleaning Services at the Very Best Rates


Working with White Plains Cleaning Service mean that your commercial cleaning schedule is completely customized to meet your specific situation. We are able to create a regular program of cleaning maintenance to fit both the cleaning requirements, cleaning times and also your budget. WPCS is fully capable of providing daily cleaning, weekly cleaning or even a monthly service.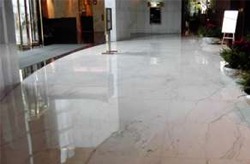 Fully Customized Cleaning Services to Meet You Needs
Daytime, Evening or Weekend Cleaning Hours
Fully Insured for Your Protection
Daily / Weekly / Monthly Cleaning Contracts
Highly Trained Cleaning Staff

Businesses / Companies of every size deserve high quality commercial cleaning services.

Reasons to Choose White Plains Cleaning Service for all of Your Commercial Cleaning Maintenance;


Reputation – Our reputation in Yonker, Brooklyn, New Rochelle, Rye and surrounding towns is for exceptional cleaning services

Specialized Cleaning – Offering specialized services for medical / food service / retail / construction clean up


Hard Work – We Clean Everything Thoroughly
Safety and Security – All of our cleaning team members have been screened and background checked.


Dedication – You'll have a dedicated contact to answer every call or concern.


Aggressive Pricing – In virtually every case, we'll beat any competitors
We have an affordable office cleaning rate that makes commercial / janitorial cleaning services affordable for all businesses. What makes our office cleaning company unique is that each client has complete control over the services that we provide for you.


Anywhere from the smallest office to the largest executive suite we can do it all!


Call or Email Today for a FREE Cleaning Quote.


(914) 946-9424


Yonkers NY Cleaning Service
New Rochelle NY Office Cleaning
Mt. Vernon Cleaning Service
Rye Cleaning Service